Course Information
The Spring Swim has three course distances on offer – 1.25km, 2.5km & 5.0km.
The new course format allows 2.5km & 5.0km swimmers to make a turn in shallow water – this is an opportunity to use the beach exit and take a quick break (a transition between laps), or continue swimming and complete the course without a stop.
The maps below show the format for each course.
5.0km Swimmers – if you haven't completed 5.0km in the open water, we encourage you to have support crew with you who can position themselves at the shallow water transition.  There they can have water/electrolyte drinks waiting if you, if required.
Course Map: 5.0km & 2.5km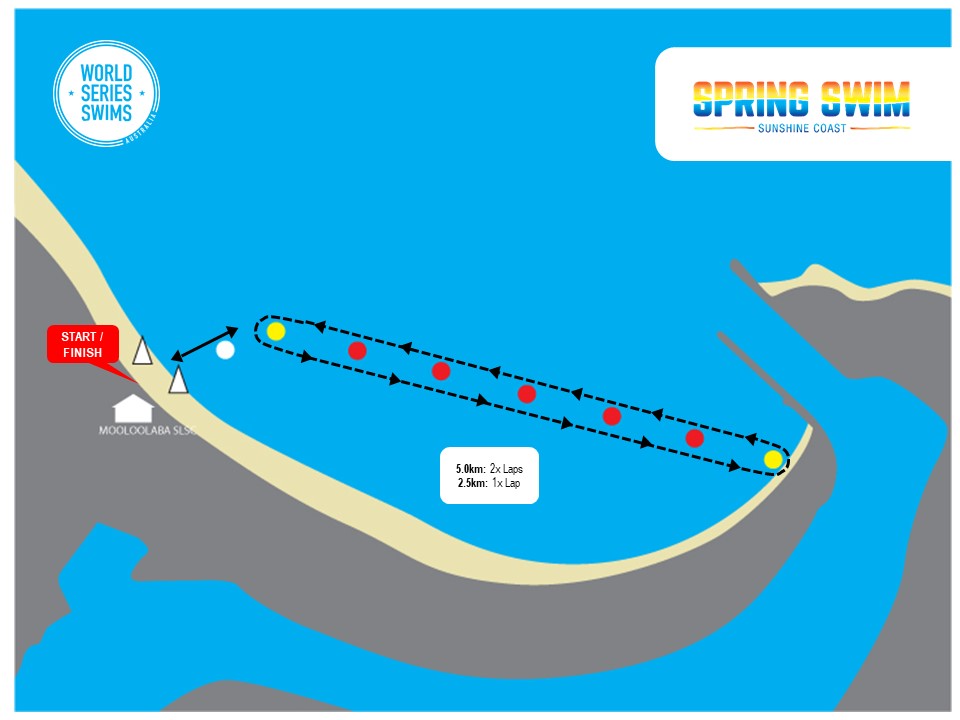 Course Map: 1.25km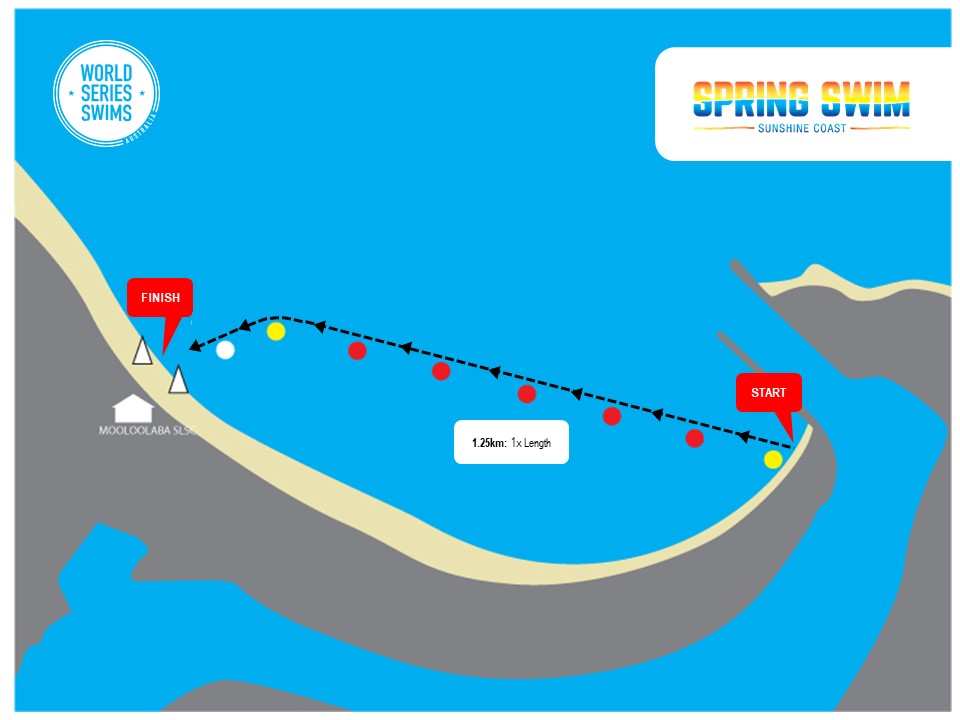 EXTREME WEATHER CONTINGENCY
As with any event in the ocean, we are at the mercy of the weather gods and therefore late course changes may be necessary.  In the event of extreme weather we will endeavor to offer a shortened, alternative course so please do not assume that the event is cancelled completely if the forecast is less than ideal.
We will post updates on our Facebook page leading up to the event if extreme weather is expected.
https://www.facebook.com/WorldSeriesSwims
IMPORTANT:
If there are any significant changes to the venue or program due to weather, we will notify you as early as possible on the email address you have supplied during the entry process.