St Kilda Mile – Media
SHARK ANGELS SWIM FOR A CURE

Sunshine Coast locals, Charlotte, Kiah, Nya, Yve, Ivy and Layne are all deadly competitors when it comes to swimming. But they know that childhood cancer can be just as savage so on 5 March, they took part in the Mooloolaba Mile Ocean Swim to make a difference.
"We told everyone what we were doing through Facebook and emails, and we aimed to raise $2000," said Charlotte.
With the help of friends, family and the community, the girls ended up raising a whopping $3224 which went directly to fund research to improve treatments for kids with cancer, and find a cure.
Special offer!
Sign up for the St Kilda Mile Ocean Swim, raise $250 or more for World Series Swims' official charity partner, The Kids' Cancer Project, and receive a full refund of your entry fee plus a free towel.
Show us the superhero in you and register for St Kilda Mile Ocean Swim http://worldseriesswims.com.au/st-kilda-mile/ today!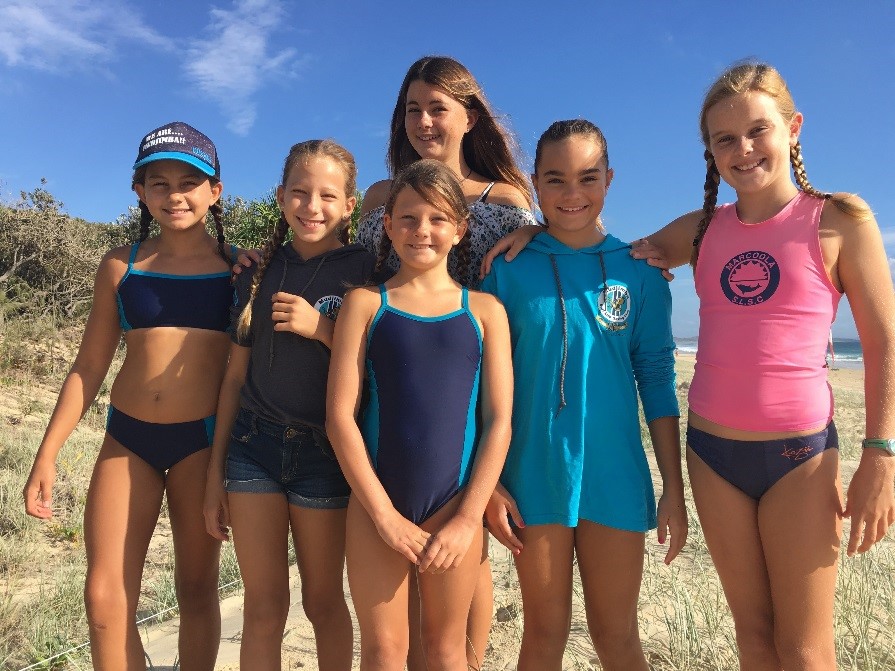 ST KILDA MILE JOINS FIGHT AGAINST KIDS' CANCER

World Series Swims was launched in 2015 and brought together Australia's leading ocean swim events, spanning from Noosa Heads in Queensland to St Kilda Beach in Victoria.
This summer, Australia's premier ocean swimming brand is lending its support to the fight against kids' cancer.
World Series Swims Director, John Guise, this week announced the new national partnership that will see thousands of swimmers get behind The Kids Cancer Project across Queensland, NSW and Victoria.
"We're really excited about joining forces with The Kids' Cancer Project, the work they do is so critical"
"Our participants love a challenge and I think they'll take pride in knowing that this summer they'll be swimming for a very special cause."
The Kids' Cancer Project is a national charity dedicated to supporting childhood cancer research. Kids' get different types of cancer to adults and research is discovering more targeted and effective ways to help kids while minimising the long-term side effects treatment can bring.
The Kids' Cancer Project CEO and former Wallabies player Owen Finegan believes partnering with World Series Swims is vital to their cause.
"The Kids' Cancer Project was founded by Col Reynolds in 1993 who decided to step up and do something to help children with cancer and their families. Twenty years later we've supported over $30 million in research projects. This has only been possible thanks to community support and like-minded people stepping up to make a difference," said Owen.
World Series Swims also received an early boost ahead of the upcoming St Kilda Mile launch with high profile Olympian, Michael Klim, confirmed as the Official Event Ambassador and his company Milk & Co as the event's Principal Sponsor.
Klim, who regularly takes part in the events himself, is excited about the new partnership.
"The Kids' Cancer Project fund fantastic projects and hopefully we can assist them in every state where events are held."
"The swims are such a fun day for families, kids get to swim alongside their parents and even their grandparents – it's a really positive, healthy environment which Milk & Co is proud to support"
This summer the St Kilda Mile moves from December to Saturday March 25, 2017.
Event locations this summer include Noosa Heads, Mooloolaba Beach and Gold Coast in Queensland, Bondi Beach in NSW and St Kilda Beach in Victoria.
For more information on the Series and to enter an event visit http://worldseriesswims.com.au/
Ends

---
FROM BIKES TO BUDGIES – CANTWELL JOINS KLIM FOR ST KILDA MILE
Former Tour de France cyclist and local St Kilda business owner, Jonathon Cantwell, is taking on a new challenge this summer – the St Kilda Mile Ocean Swim on December 5th.
The former pro cyclist, who now splits his time between Melbourne and time on the road internationally with his business, didn't take much convincing when former Olympic swimmer Michael Klim put the challenge to him.
"I remember thinking how awesome this looked last year so it didn't take much for Klimmy to convince me to join him on the start line" said Cantwell.
Cantwell is now based in Melbourne running his business, Swift Carbon, a bicycle store at St Kilda Sea Baths.
Klim, who helped launch the event in 2014, will also be back on the start line on December 5th.
"It's such a fun day for families, kids get to swim alongside their parents and even their grandparents…that's a rare experience in any sport" said Klim and added

"It's always a great mix of competitors too – there are corporate groups, life savers and triathlon clubs and some of Australia's fastest open water swimmers"
The introduction of the Junior Giants events provides the rising stars of swimming with an opportunity to compete in a 'fun first, competition second environment'. With timed races, impressive prizes up for grabs, and the opportunity to swim alongside Olympic legend, Michael Klim, kids aged 8-12 years will be sure to have an unforgettable experience at their local beach.
The St Kilda Mile also attracts some of Australia's leading open water swimmers, including five-time Lorne Pier to Pub champion and 2016 Rio de Janeiro Olympic hopeful, Sam Sheppard.
The St Kilda Mile is proudly supported by local partners City of Port Phillip, St Kilda Sea Baths and St Kilda Life Saving Club.
For more information on World Series Swims and to enter the St Kilda Mile visit http://worldseriesswims.com.au/
Ends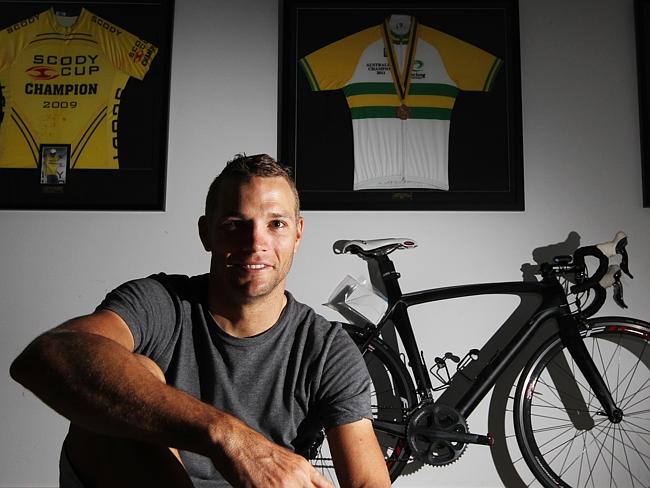 ---
ST KILDA JOINS WORLD SERIES SWIMS
The St Kilda Mile Ocean Swim proved an instant hit when introduced in 2014 and it has now been unveiled as part of a new national family of events.
The event, scheduled for Saturday December 5th at St Kilda Beach, will join some of Australia's most famous beach destinations in a new family of events, World Series Swims.
The new series links the St Kilda Mile with events in Noosa, Mooloolaba, the Gold Coast and a new event at in Sydney to be announced in October.
Competitors will also enjoy an expanded program in 2015 with new junior events and three course distances to choose from at St Kilda.
---