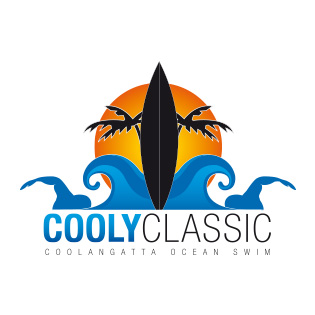 Presented by: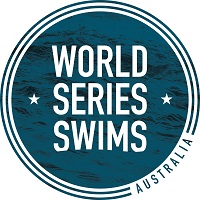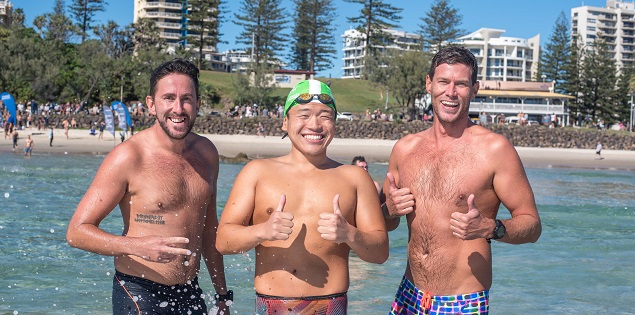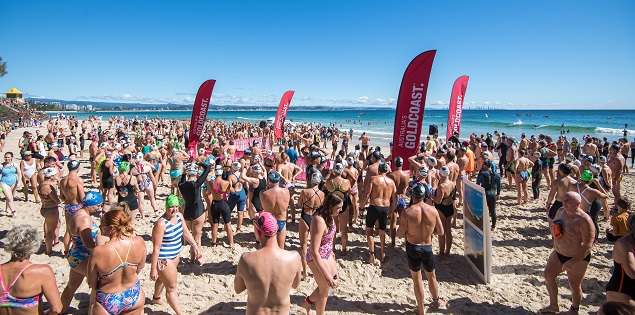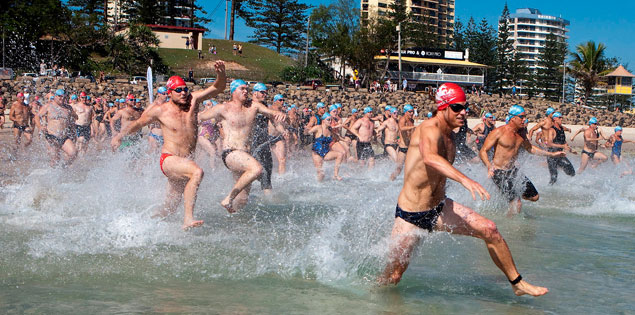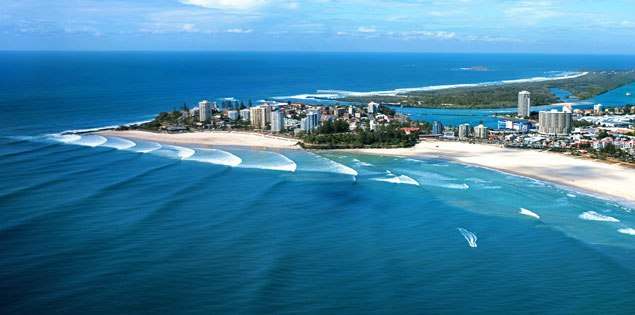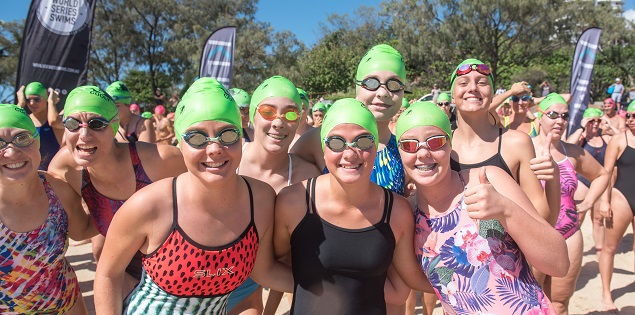 Participant Info
Health & Safety Advice from QLD Government

Important
Please stay at home if you are unwell or have a cough, fever, sore throat, fatigue or shortness of breath.
Please seek assistance from our event staff or onsite medical team if you are becoming unwell during the event
Please maintain physical distancing requirements at all times – this is EVERY individual's responsibility
Please check-in using our QR codes at the event when you arrive.
Please ask any friends or family traveling with you to the event to do the same
The Event Site
Our Event Site is for SWIMMERS ONLY.  We kindly ask any Friends & Family, who travel with you to the region, to enjoy the wider Southern Gold Coast area and surrounding open spaces while you Check-in.
Each distance has an allocated timeframe to enter the event site, collect a race cap & timing chip, then board our free shuttle buses (if applicable for your distance)
Outside of your event times, we ask that you enjoy the wider Southern Gold Coast area and surrounding open spaces – please don't congregate around the event site as we are trying to reduce congestion here
Parents / Guardians are permitted in the event site if a swimmer is under 18 years of age, EG: one parent is permitted with a swimmer in the 1.0km event
There is a designated bag drop area for each distance UNDER the Kirra SLSC building, so after you check-in, drop your bags here, before you board the buses
Safety Briefings will be held 5 mins prior to each event in the Start Area
Familiarise yourself with our online course maps & program, so you do not need to queue at the event to view signage
We'll have a collection point for disposable masks in our Start Area, so if you wish, you can wear a disposable mask right up until you swim
If you wish to do a warm-up swim before your event, you'll need to do this before you enter the event site. Access to and from our Start Area will be restricted for official event start's only.