Course Information
The Noosa Summer Swim courses are designed to start and finish in the heart of Main Beach at Noosa Heads.
All courses use the same start and finish areas, so your supporters and all spectators can enjoy the action from one location.
The maps below show the course format for each event (Saturday & Sunday).
*The 1000m Junior Giants event will use the same course format as the 1000m Short Course event.
SATURDAY EVENTS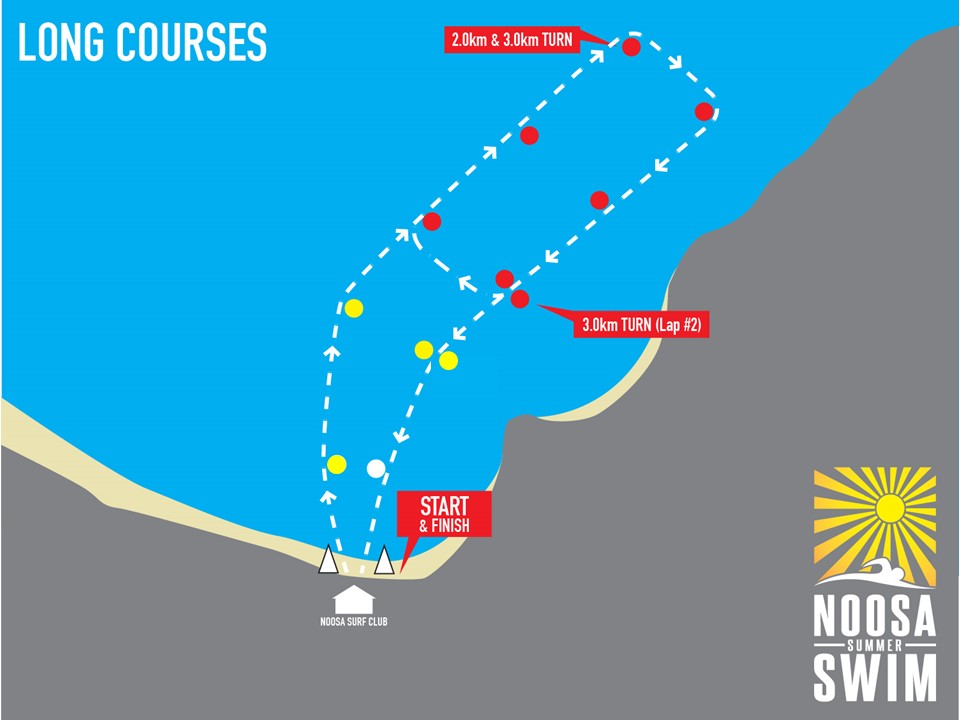 SUNDAY EVENTS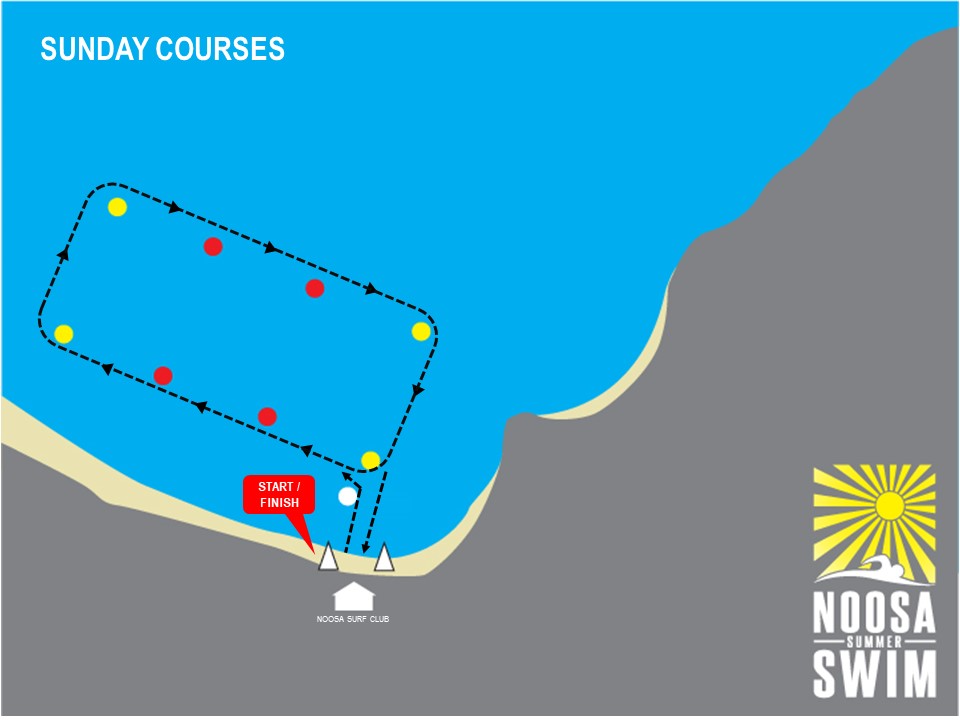 EXTREME WEATHER CONTINGENCY
As with any event in the ocean, we are at the mercy of the weather gods and therefore late course changes may be necessary.  In the event of extreme weather we will endeavor to offer a shortened, alternative course so please do not assume that the event is cancelled completely if the forecast is less than ideal.
We will post updates on our Facebook page leading up to the event if extreme weather is expected.
https://www.facebook.com/WorldSeriesSwims
POSTPONEMENT:
If events cannot be staged on Saturday due to extreme weather:
All Saturday events will be transferred to Sunday
Saturday's program will replace Sunday's program of events
5km Noosa Grand Prix entrants will be transferred to the Noosa 3.0 (or event of their choice)
IMPORTANT:
If there are any significant changes to the venue or program due to weather, we will notify you as early as possible on the email address you have supplied during the entry process.