Course Maps
In 2022 we have four distances on offer, from 800m to 5.0km.
All distances are based around our giant M-shaped course for the main event, the Mooloolaba Mile.
800m Courses
Starting in front of the Urunga Esplanade Lifeguard Tower.
1.6km Course
One full length of the One Mile M'shaped course, starting at Mooloolaba Spit.
3.0km Course
Starting at the Loo-with-a-view (Finish Area) and consists of a initial leg of 1.4km following the shoreline down to Mooloolaba Spit, then full length of One Mile M'shaped course.
5.0km Course  
Starting at the same location as the Mooloolaba Mile course, this distance includes 2x lengths of the M'shaped course, plus a return leg following the shoreline back to the Mooloolaba Spit.
NB: An extra buoy may be positioned to at Mooloolaba Spit to extend the course and achieve a 5.0km course, if required.  Final course maps will be provided on the day.
.
Course Maps

.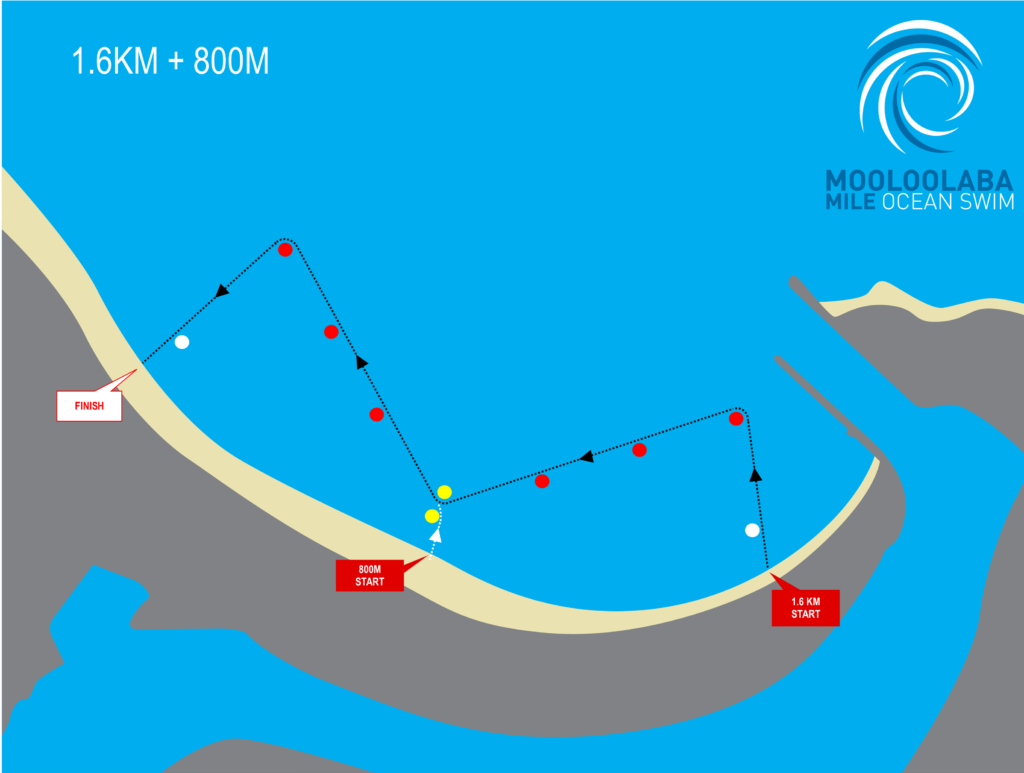 Extreme Weather
As with any event in the ocean, we are at the mercy of the weather gods and therefore late course changes may be necessary.  In the event of extreme weather we will endeavour to offer a shortened, alternative course so please do not assume that the event is cancelled completely if the forecast is less than ideal.
We will post updates on the Mooloolaba Mile Facebook page leading up to the event if extreme weather is expected.
https://www.facebook.com/MooloolabaMile
IMPORTANT:
If there are any significant changes to the venue or program due to weather, we will notify you as early as possible on the email address you have supplied during the entry process.
.